Sale!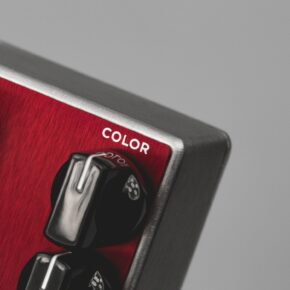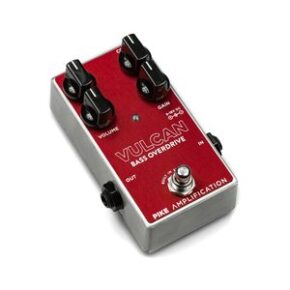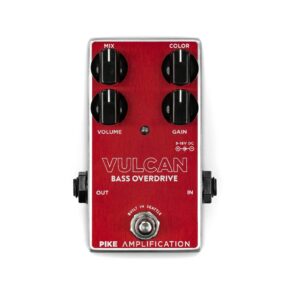 Vulcan Bass Overdrive
$366.90 inc. G.S.T
The Vulcan is a bass overdrive that packs two discrete drive circuits into one package. The innovative colour control provides a variable balance between a mid-forward, vintage-inspired overdrive and a higher-gain modern sound. The signal path is split after the first gain stage and sent to each overdrive circuit where the sound is clipped and sculpted individually and recombined at the output. The result is a versatile overdrive that adapts to any style. A broad range of tones can be accessed by using the tone knob on your bass in conjunction with the controls on the Vulcan.
The Vulcan is housed in a compact cast enclosure and finished with a brushed anodised aluminium face plate. It uses a proprietary silent active bypass system for seamless switching through a clickless stomp switch. It is designed to sound great at 9v DC, but can also be powered with 18v for a cleaner sound with extra headroom.
1 in stock
Additional information
| | |
| --- | --- |
| Weight | .8 kg |
| Dimensions | 16 × 8 × 8 cm |
Only logged in customers who have purchased this product may leave a review.